As you know I've hosted many Speed Dating events…..
Maybe I've hosted so many that I forget what it's like for someone who's thinking about trying it for the first time. I am no longer conscious of any stigma associated with Speed Dating, because they're virtually non-existent these days, but I realize some of you are, so let me break it down for you.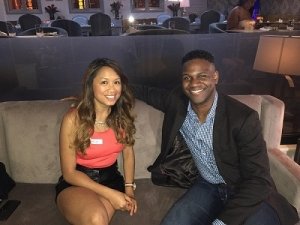 My new client, I'll call her Lisa, asked me about the free Speed Dating event that came with her matchmaking membership.  She was a little leary about it, her perception of Speed Dating was not good. Most people who ridicule it are too afraid to try it, and far too many of us care too much about what other people think.  
Thankfully Online Dating, Dating Apps and Singles' Events are now commonplace.  10 years ago you'd probably only know about 2 people who met online, nowadays, almost everyone meets online.
There are several great things about Speed Dating, here are just a few:
They are great for busy people, and odds are, if people are busy, they are gainfully employed – That's one concern you can cross off your list of non-negotiables.

You already know the people attending are interested in pursuing a relationship, my Speed-Daters are vetted, if they're not interested in a relationship, they can go to the local pub and try their luck picking someone up in that environment. They are not coming to my events.

You build your 'small talk' repertoire, you know you only have to converse for about 4-5 minutes, and you want as much information as you can get in that time, so you develop skills to elicit that information as quickly as possible.  This is beneficial in other areas of your life too.

You meet some really interesting people that you might never have crossed paths with before – and who knows, maybe they're just what you were looking for, but you didn't even know it.

You can create the you you want to present to the world.

You get a snapshot of who they are in 5 short minutes, mannerisms, voice, how they present themselves, what they talk about, etc. 3 dimensional is far more revealing than 2.  

Chemistry! You cannot determine chemistry online or on an app. Sitting across from someone, face to face, having a conversation is going to let you know in a New York minute, whether or not you have chemistry! That is invaluable!!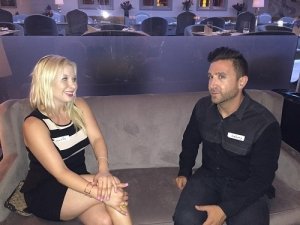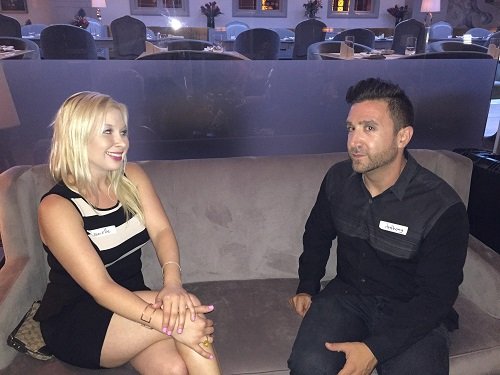 Obviously, another plus is the fact that the person sitting in front of you is who they are, whereas online or on an app, that blonde bombshell with the great body could actually be a 65 year old man sitting at his computer in dirty boxer shorts eating pizza and drinking beer.
There is no pressure, if you're interested in someone you mark it on your date card, at the end of the night you present your card with the top people you would like to date to me or one of my hostesses and we look to see if there are any mutual matches, if there are, we will put you two in touch.  If not, you'll never know who liked you and vice versa, so there are no hurt feelings.
As if those weren't good enough reasons, you are also out at a social event with upbeat people, listening to great music and generally having a really good time. What's not to love about Speed Dating? Come down to my next speed dating event and see for yourself, you won't regret it!