Dating Apps and Dating Sites have done wonders for single people all over the world, it's made it easy to connect with other singles with similar interests and values. However if you're making mistakes online it can lead to mayhem in your inbox and on your dates. Here are the top online dating mistakes people are making:
Not Giving Details on Dating Apps and Dating Sites
People want to learn about you! If you don't write anything about yourself than people will think you aren't taking the process seriously. 20-40 words is recommended. You can write about your occupation, words you live by, interests anything is better than nothing but don't make it too long.
Your pictures aren't up to snuff
Not everyone feels comfortable taking photos but you need to put in your best effort. Have friends or families take photos of you, take a bunch and use the best ones. The best time to hake photos is when you're out doing something that you love. When we are in a great mood, this is usually when we are most photogenic.
If you don't have someone that can take photos of you then you can hire someone to take some photos for you. Photographers can take photos of you in a natural environment.
When deciding what photos to put up remember that variety is key for example a well rounded profile could include: a group shot, a full length shot (preferably from a nice event), a selfie, and a picture of you enjoying a hobby (golfing, skiing, painting etc). 4 or 5 is a great number because it highlights the different aspects of your life without looking vain or overwhelming. Avoid having too many group photos, having photos of children and too many selfies or mirror pictures.
You're sending boring, uninteresting or sexually explicit first messages
Just saying hi or hello or you are gorgeous just won't cut it on dating apps; it's annoying and boring because you aren't giving the other person a reason to respond. Especially if that person is a catch they're probably getting a ton of generic messages like that. It's best to comment on something specific from their profile. For example if someone is in a picture with some nice scenery you could say "that place looks amazing, where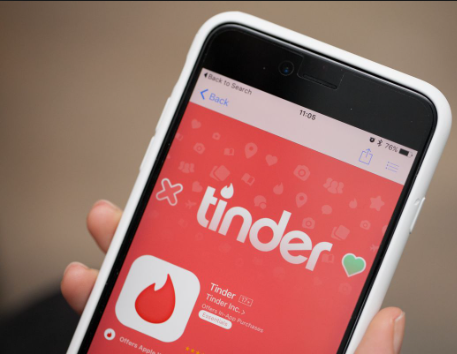 was that taken?" or if someone is on a horse for example, you can ask them how often they go riding, if you watch the same things you could make a joke about their favourite tv show. Really anything that will show you took the time to look at their profile and crafted a message specifically for them.
This should go without saying but nobody wants to be asked for sexual favours from a Tinder random, especially in the first message. And never send unsolicited nudes- it's always tacky and gross- regardless of how good you think you look.
Lying about Yourself
Posting lies on dating apps or presenting yourself in a false light is not going to end well. There's no point in posting a false height, weight or old photo because ultimately they're going to find out and will break any trust your potential date may have with you.
Sitting around and not putting in an effort
Gone are the days where someone is just going to show up. Both parties need to put in an effort to find someone. If you aren't being proactive than the people who are will over shadow you and ultimately stand a better chance of getting what they want.
Being too shallow
Not everyone takes a good photo. Date people that aren't your typical type and date outside your comfort zone. Give people chances. Your type may have changed and you don't even know it. Stop being superficial. Just because you are physically attracted to someone doesn't mean that you will be compatible with this person. And stop looking for perfection, there is no such thing. You have flaws too. Physical attraction is important but it's only one piece of the puzzle, and if you only focus on the one piece than you'll loose sight of the whole, beautiful picture.
Too trusting too soon
Remember the people you meet on dating apps and dating sites are strangers and you should always proceed with caution, regardless of how long you've been speaking. Always meet someone in a public place and never go home with them or invite them to your place on the first date. Tell a friend of family member where you're going and when you should be home. Putting too must trust in someone too soon could leave you with a broken heart, or worse, cut up under a porch.
Not being patient enough
Dating is tough nowadays, it's a numbers game and you really need to put yourself out there. The more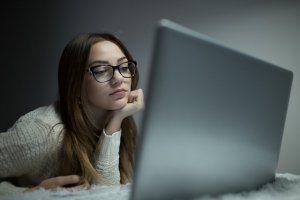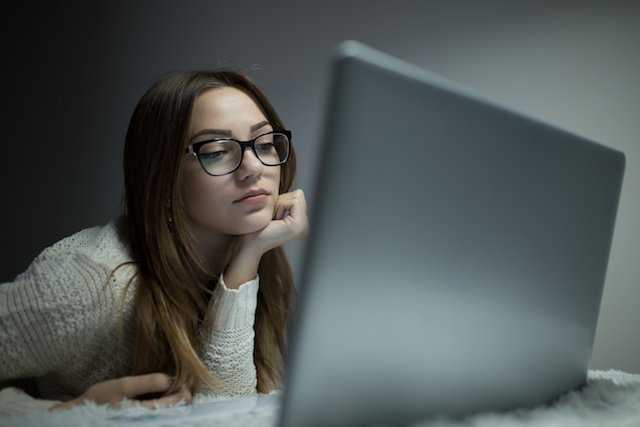 sites you're on and events you go to the more dates you'll have and the more dates you go on, the greater your chance of meeting the one. Dating is a process and you need to have patience. If you feel frustrated or burnt out, take a break to regroup, read some materials about dating, there is so much information out there! You could be doing the slightest thing wrong and it could be keeping you from meeting someone.
Wasting time on the wrong people.
Red flags can be easy to ignore when you're online dating, especially when you want something to work out. If someone keeps disappearing and coming back you have to question their intentions – are they serious about meeting someone, are they already in a relationship? If someone just wants to chat and never makes times to meet up, don't waste your time with them – move on! They could be catfishing or they're not serious about meeting someone but either way it's a major red flag. If someone's pictures are all half naked bathroom selfies they're looking for a hookup, not a relationship.
I hope this blog helps you avoid making any of these online dating and dating app mistakes. If you're tired of apps and online dating why not check out some Single in the City events?
Ciao for Now!