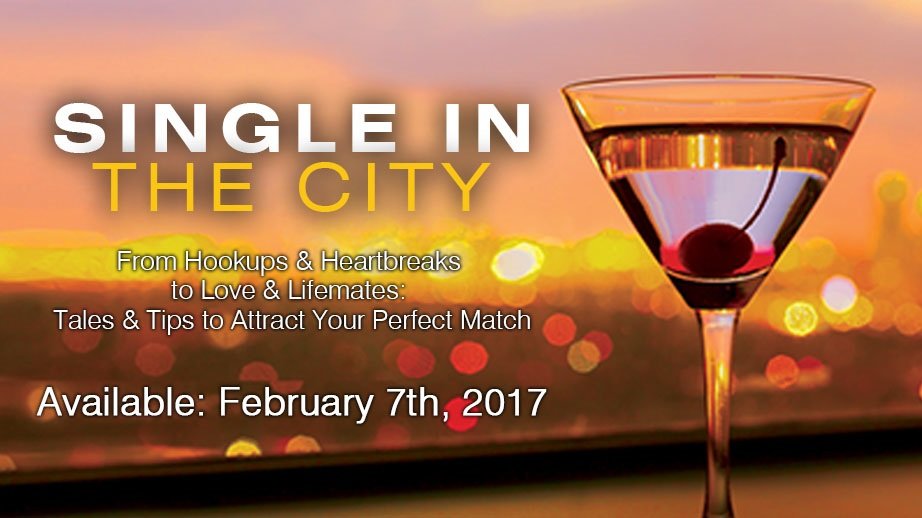 ABOUT THE BOOK
Dating can be fun. Or it can be difficult. It can be easy. Or complicated. With millions of singles wanting to date, those who develop successful relationships have equipped themselves with "secrets to success." What are these secrets?
Just ask dating/relationship expert, Laura Bilotta.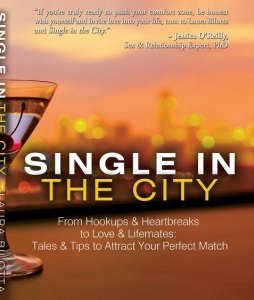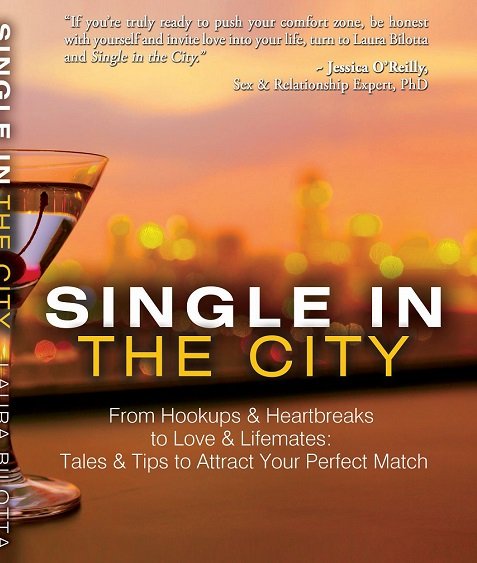 Laura has coached and advised thousands of men and women in their quest to find their perfect match. Now, for the first time ever, Ms. Bilotta has compiled her coaching and advice into one book, Single in the City.
Technology has turned the dating world upside down, and traditional dating rules no longer apply.  Single in the City addresses all the dating rules when it comes to modern dating, such as; online dating, communication and being flexible in your list of partner requirements.
In a world where dating is dictated by algorithms and predetermined categories, Laura offers expert and personal guidance and dating advice to help readers navigate their way through the complicated dating landscape in the ever elusive search for "the one."
Through personal stories and anecdotes, Single in the City will take you on a dating discovery expedition, helping you to find out who you are and why you attract the people you do.  Providing real world examples and thoughtful advice, Laura equips you with the tools you need to find the person you are meant to be with – and to put an end to your single status!
PRE-ORDER NOW AVAILABLE
---
---
ABOUT THE AUTHOR 
Laura Bilotta is an event planner, dating coach and matchmaker for Single in the City, the company she founded 15 years ago.  She has recently added TV Host and now Author to her resume.  Availing herself of every opportunity to help people navigate the choppy waters of the dating pool. Laura's success has resulted in her being regarded as a reputable and reliable dating and relationship expert who is often sought out by local and national media.
Finding herself single and increasingly more discouraged with the dating options out there, or lack thereof, Laura realized that as our age goes up the odds of finding a quality mate go down exponentially, so she decided to take the bull by the horns. Internet dating was starting to catch on, but most people Laura spoke to wanted a 'face-to-face' to see if there was a physical attraction, electric connection and to make sure the person was who they said they were – so she started creating speed-dating events, activity based events and other singles events.
These events proved so successful Laura was able to expand upon them and eventually branch into date coaching and matchmaking.  It was a natural transition, Laura has a very nurturing nature and friends always considered her the 'go-to-gal' for dating advice well before she owned a company that provided that very service.
Over the last 15 years Single in the City has hosted over 1700 events, of which Laura personally oversaw 1200.  She takes her job very seriously, she cares about her clients and derives much joy from every successful connection, and there have been many.
Laura firmly believes that choosing a life partner is the single most important decision you'll ever make in your life, it's also where you're most vulnerable.  She appreciates and respects the privilege of assisting you in this very personal endeavor.
Laura lives just outside the bustling metropolis that is Toronto, close enough to be there in a moment's notice, but far enough away that the house she shares with her boyfriend and beloved pup, Max, can feel like it's own little happy place. So, if you find yourself preparing for a dip in the dating pool, you couldn't find a better lifeguard than Laura Bilotta, she is always prepared, and always on duty.
TESTIMONIALS
Single in the City: From Hookups and Heartbreaks to Love & Lifemates, Tales and Tips to Attract Your Perfect Match, looks at common missteps people make in the dating process and how to do it right. It's an easy and witty read. The chapter about writing your dating profile is spot-on! Finally, someone is saying no more, "Walks on the beach!" It's a great book for anyone wandering into the murky waters of online dating.
~ Dawn Maslar, Author of Men Chase, Women Choose: The Neuroscience of Meeting, Dating, Losing Your Mind, and Finding True Love
I found this book fascinating! Laura not only helps you find the right date, she guides you along a journey of self-discovery and helps you become a better person! This book offers some great relationship and dating advice and will whip you into the best dating shape of your life.
~ Kirsty Dunne, Celebrity Fitness Expert & Guru and Ambassador for Adidas & Nature's Emporium
The Dating Dilemma – today's city singles of all ages know it only too well – how difficult it is to find, meet and keep a partner nowadays. Matchmaker and television host Laura Bilotta has written the ultimate dating book – Single in the City. Well written, informative and very helpful, the knowledgeable advice will surely help any single find The One at last!
~ Valerie Gibson Relationship expert and author of Cougar: A Guide for Older Women Dating Younger and Men and The Later Dater: A Guide For The Newly Single Woman Over 50
Laura has already facilitated hundreds of lasting, genuine love connections and now it's your turn! If you're truly ready to push your comfort zone, be honest with yourself and invite love into your life, turn to Laura Bilotta and Single in the City.
~Jessica O'Reilly, Sex & Relationship Expert, PhD
"I've been working with Laura for some time now and always value her tips and dating advice. When she gave me a copy of her book I was happy to have a take home reference that I could use as a reminder.  It's an easy read, charming and witty and has given me great insight into what I am projecting when meeting a woman for the first time.  I highly recommend this book!"
~Trevor, Lawyer, Former Client