Matchmaking Discussion Panel with two Toronto Matchmakers
Like every week on The Dating and Relationship Show, I like to bring in a special guest or expert to properly speak on the discussion pertaining to that week's show. This Sunday I decided to switch things up and make myself the reliable source or expert on the matter, paired with my wonderful friend Rebecca Traynor Cooper, another successful matchmaker with Match Me Canada. We covered many bases pertaining to the dating scene but ultimately did so in hopes of giving you all some dating advice from two Toronto matchmakers.
Nevertheless, there's still a common misconception that as two matchmakers giving dating advice, we can guarantee we will find you the love of your life. But I'm here to tell you nothing in this crazy life is ever set in stone. The one thing as a matchmaker that I do have the power to guarantee is that through our social events and hard work in finding your perfect match, you will meet several amazing people, all with the potential of being an important part of your life and have tons of fun doing it. Sometime's I will admit, I'd like to think I'm cupid (because how cool would that actually be?!), however, all I can do is try my best. So far in doing that, I haven't received any complaints from the tons of happy couples I've matched together!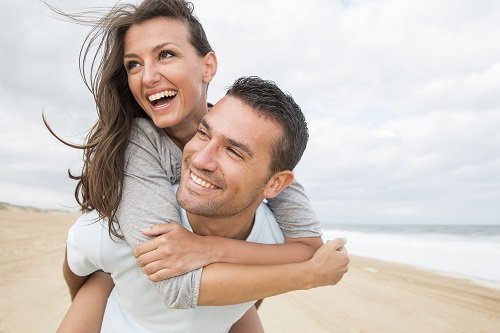 During the show we spoke about one of the biggest issues matchmakers like us face when dealing with clients and that was their high expectations. According to a research study supported by the National Academy of science, due to child rearing, it turns out women actually have higher expectations when looking for a partner, more so than men. In response to this claim, Rebecca and I couldn't disagree more! Rebecca claimed through her own experience as a professional matchmaker "women just want a kind man; someone who is finally secure, and has a good relationship with his family" and I definitely sided with her. As for men, although they don't tend to look for a partner with too many high credentials, they definitely want a partner who is unrealistically attractive in comparison. As two matchmakers giving dating advice we always try to warn our clients: don't set your expectations too high! At the end of the day, if you don't give anyone a chance because you're so set on finding a partner that meets your personal checklist, we may never find that person. Or even worse, you can miss out on getting to know someone who would've been perfect for you hadn't you give them a chance!
As we continued to discuss common turnoffs between men and women, we stumbled onto another interesting topic we as Toronto matchmakers must deal with. We talked about negotiables and non-negotiables which for those of you who don't know, refer to traits or habits people have that are either permissible or non-acceptable to a potential partner. A few common traits we listed right off the bat pertained to bad habits like smoking, substance abuse, and difference in religion. Coming from toronto matchmakers giving advice folks, never try to dismiss a non-negotiable when in the early stages of dating someone.  Many times, Rebecca and I will find that our client will try to overlook their partner's major differences but cannot come to accept them long-term, which results in a breakup. To save yourself the time, stress, and heartache in the end, if you spot a characteristic or trait that you don't find acceptable in a partner, strongly consider that this person may not be the one for you.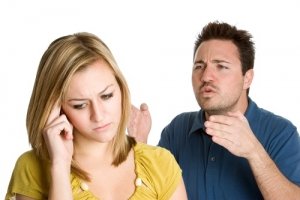 Alongside many other interesting and fun topics Rebecca and I covered, if you guys want to hear more dating advice from two Toronto matchmakers, Listen to the full episode that aired on June 18, 2017. The Dating and Relationship Show airs Sunday nights at 9pm on AM640. Ciao for now, xo