Dating over 40 is scary sometimes
Dating over 40 can be a daunting task, there aren't as many services and events tailored towards your needs as there are for those under 40. The key to dating over 40 is to get out there and figure out what works for you. The first thing you need to do is tell everyone that you're looking to date and tell them to let you know if they have anyone they think you'd click with, you never know whose 'cute and funny' cousin actually IS cute and funny. The next thing you need to do research dating services and online sites.
If you are interested in online dating then take the time to figure out what's right for you. Dating sites that are free, such as "Plenty of Fish", tend to attract a younger, less serious crowd. If you want a quality experience you need to be willing to put time, effort and money into it. If you're over 50 try "Our Time", or if dating within your faith is really important to you, try one of the faith-based sites such as "Muslima", "Christian Mingle" or "J Date". Many people don't want to online date at all, which is fine but you are limiting your pool of candidates even further.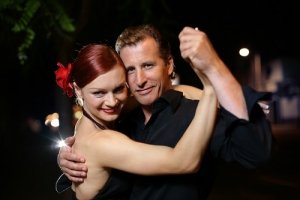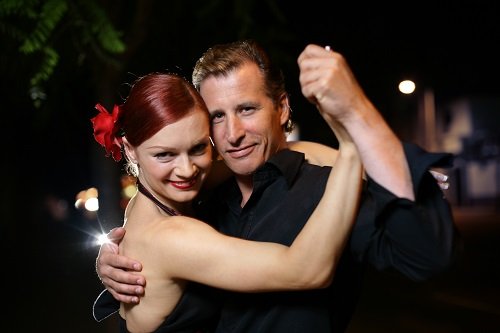 The unfortunate truth of the matter is there are more women than men over 40 actively looking for serious relationships and as such many services shy away from hosting these events. I get emails every day from women over 40 asking when our next event will be, there are so few places for people in their 40s to go out and have a good time. Going to a bar or a club can be so intimidating, you don't want to show up and find out everyone there is half your age. People over 40 need events where they can have a good time and meet new people.
Dating over 40 just got better!
Lucky for all of you I've heard loud and clear; Single in the City is hosting a dance! The Toronto Singles Dance Party is being held October 21st at The Riverside Ballroom. This is the perfect event to get dressed up and have an amazing time dancing with friends and meeting other singles. I'll be hosting a mixer at the beginning of the night to get the party going and then we'll dance until the AM. The best way to meet someone is by actually putting yourself out there, and our Toronto Singles Dance Party is a great way to do that.
If you're from the small town in Footloose and aren't a fan of dancing, keep an eye on our Events Page. Single in the City is going to be hosting an array of singles activities in the upcoming months and it's going to be a blast! From beautiful fall hiking to volunteering with other likeminded singles, we're expanding our selection of activities so that there's something for everyone. Don't worry though, we'll still have plenty of speed dating and dances for all you party animals!