When things are going well in a new relationship, modern romance progresses at a predictable pace. First daters eat dinners and go dancing, and following this logical progression their romance will eventually lead to encounters in each others' homes.
Your new mate is curious about you, and will make determinations based on what they see the moment they cross the threshold.  Do I really like this person?  It may not be enough for your new partner to simply feel comfortable; they should also feel inspired!
Guys, when a woman explores a man's kitchen, she looks for the potential to make beautiful meals together. The same is true in the backyard, and it's potential to entertain friends and family. Having a posh back-deck or apartment patio can really help a relationship grow by merging friends, creating weekend rituals and allowing quality time to flourish.
Here are some tips to make your outdoor space date-ready:
Make sure there's lighting: Nobody likes a dark, creepy backyard. Pick up some solar lanterns or twinkle lights and watch your space automatically transform!
Plant Power: Get some nice outdoor plants or flowers to liven up your space. Even if you don't have a garden this can still be achieved by outdoor potted plants or hanging baskets
If you only have a balcony or patio, invest in wood tiles: outdoor tiles like the RUNNEN from Ikea can make your patio look revitalized and trendy, no more slab of concrete for you!
Upgrade your patio set: Nice outdoor furniture can make your space the ultimate date spot. Check out my visit to Velago Patio Furniture below and see my new date night ready backyard.
Laura visits Velago Patio Furniture in Etobicoke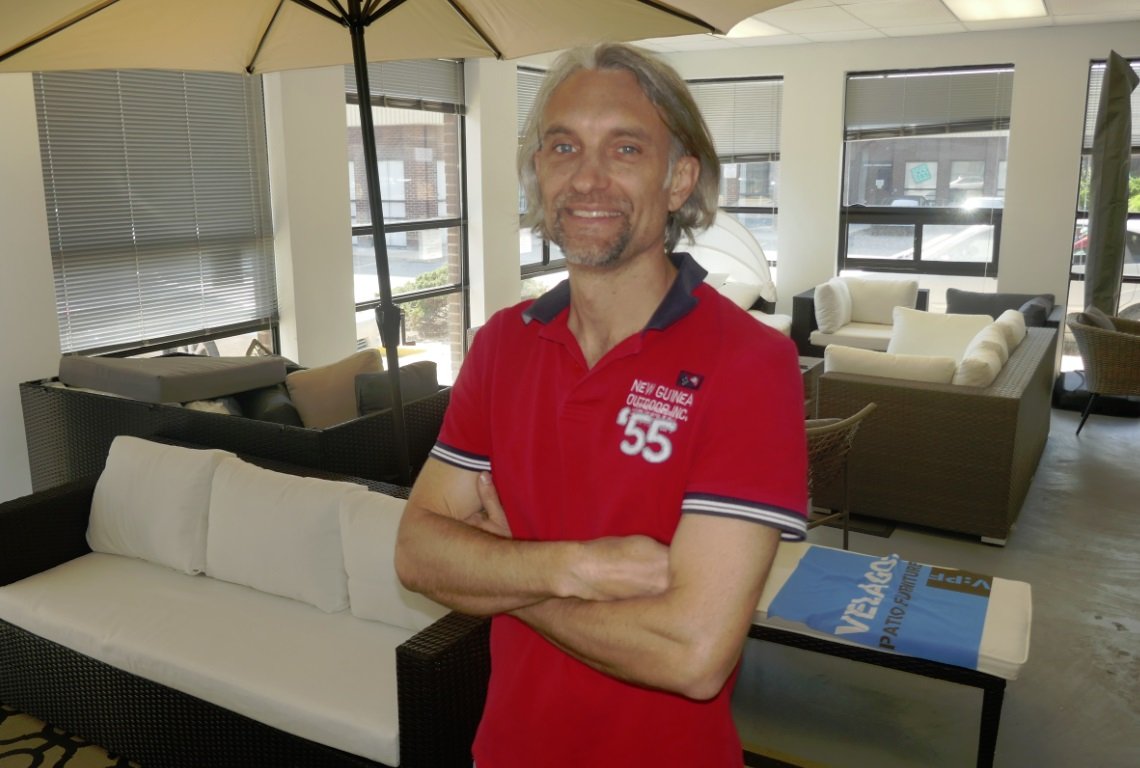 Velago Patio Furniture in Etobicoke invited me to pick some pieces to help dress up my own backyard at the beginning of the summer, and if you've been following me at @Laura_Bilotta on Instagram then you've probably seen myself and my friends lounging about on the set I picked out.  Urs Villiger the owner of Velago was kind enough to gift me my new patio set but trust me; I don't endorse anything I don't love!
The Velago Patio Furniture Showroom in Etobicoke is the size of a small house and there are twenty or more different pieces to see, feel and sit on in the bright sunny studio space. Everything looks good in here, including the prices.
Urs Villiger is the entrepreneur behind Velago Patio Furniture
Urs has done everything to make this business prosper including design some of the furniture pieces himself. As a fellow entrepreneur I admire his commitment to his business and can't believe his amazing designs. I selected the Velago Outdoor Lounge Set – RIVA which i'm already loving.
The catalog description reads: The RIVA modular outdoor lounge set with its modern design will turn your backyard or patio into a chic retreat.

And it does.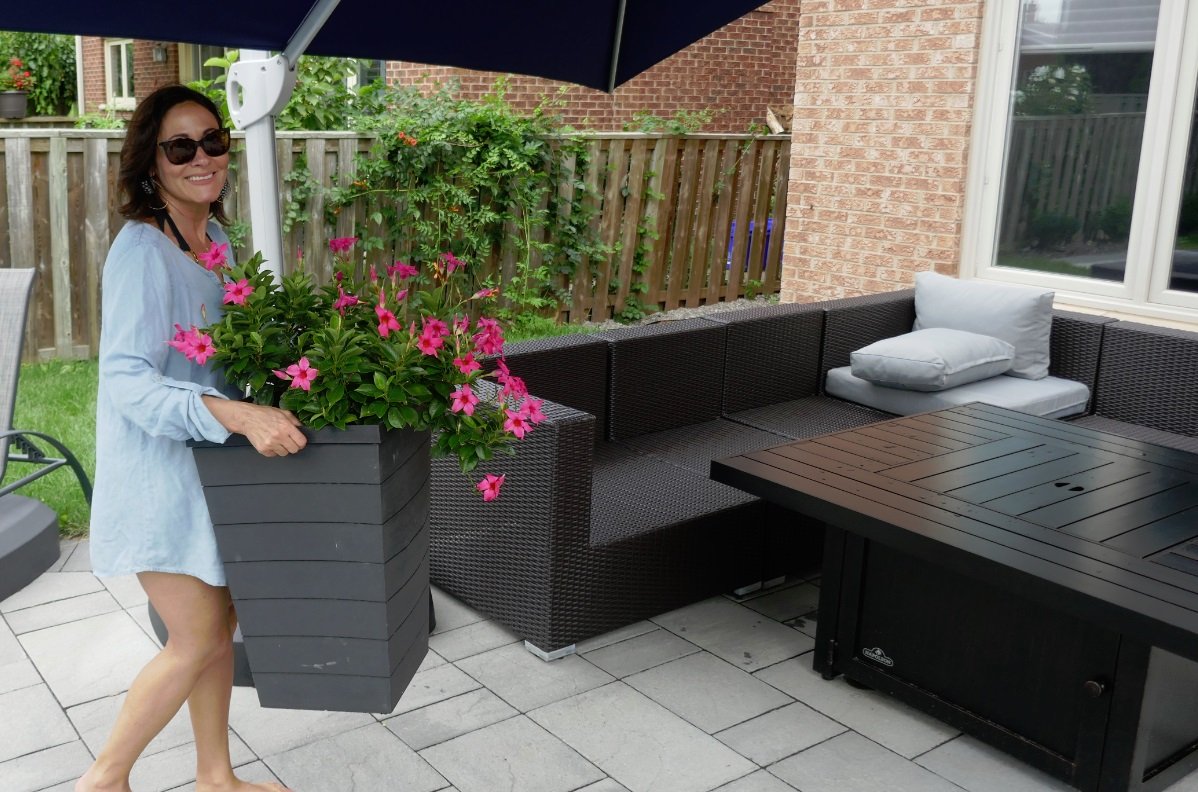 The advantages of having lounge furniture over lawn chairs should be obvious to single people and romantics everywhere. Romance requires reclining platforms and cushioned places to relax for obvious reasons, and not just for make-out sessions. Reading, suntanning and snuggling together all happen best while horizontal.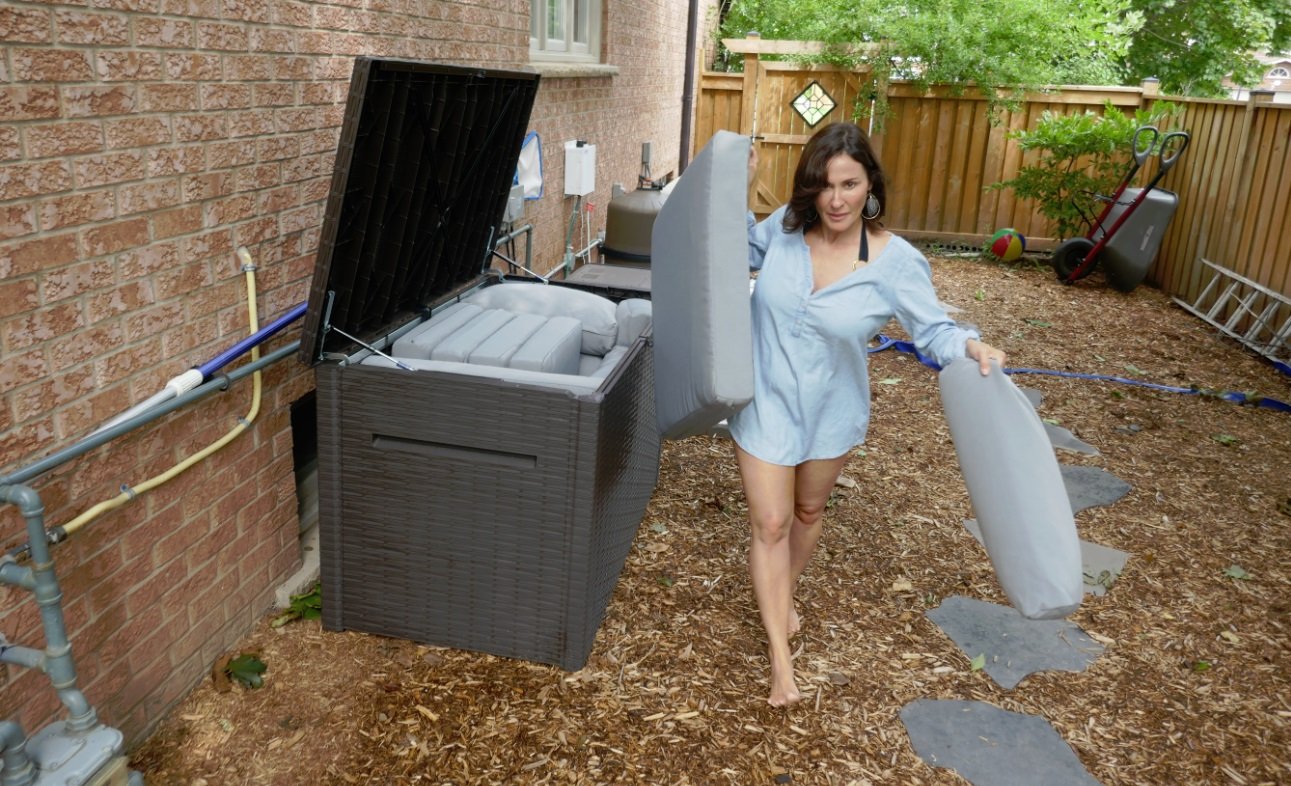 Not just any couch can come outside! A common mistake that people often make is believing they can protect old furniture brought outside for any period of time. The old couch is good for one night or a week at most outside – its last week. The wind and rain and bugs and rodents will make it untenable in under a month. Even the best furniture cover won't protect regular fabric that's not meant to be outside.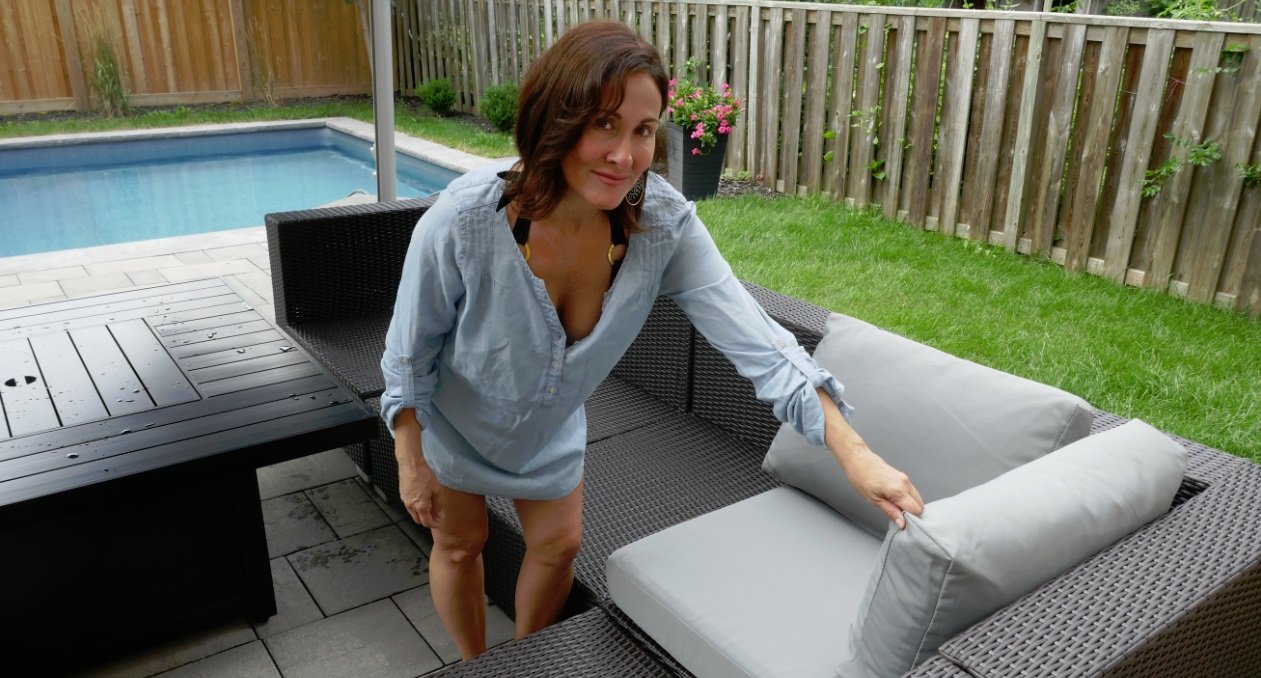 Modern outdoor future has weather-proof pillows, and waterproof resin textiles over steel composition.
Velago Outdoor Furniture is built to Survive each Winter and Shine again each Summer.
Traditionally, the best outdoor furniture was made of hearty plant material such as cane and rattan. These weren't just décor choices, these were the time-honoured materials used to make wicker furniture, although the term "wicker" itself refers to the woven style in which the furniture is made, not the material used.  Resin wicker is a modern longer-lasting, weather-resistant synthetic fiber weave that Velago wraps over metal frames.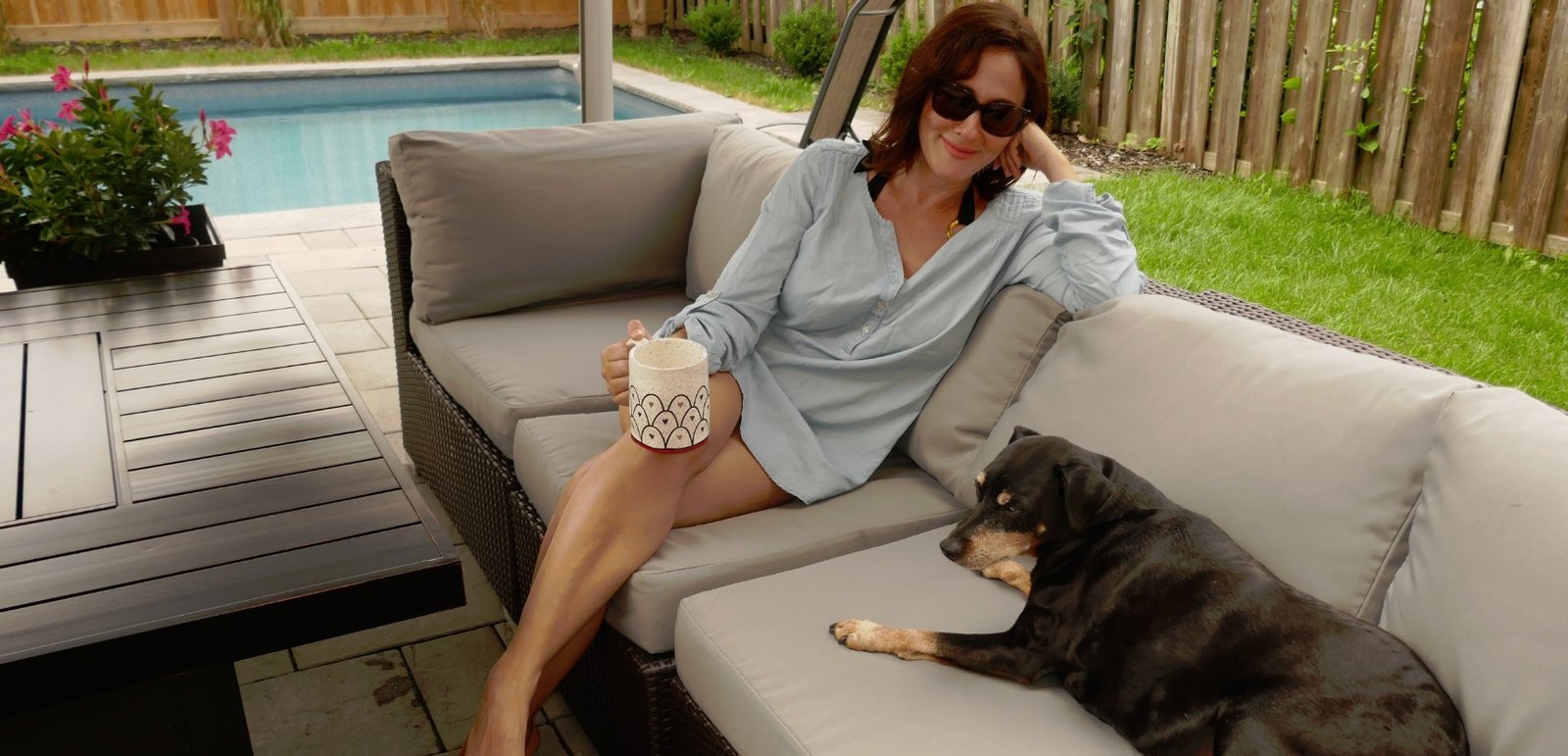 Their RIVA couch is very comfortable, and very stylish with its brown wicker weave complimented perfectly by its grey-blue cushions. It has a natural bounce because of its resin wicker construction over a light metal frame.
This outdoor couch quickly became the centerpiece of my backyard entertainment zone this summer, and I expect it will live for a decade or more as the focal point of the space. It will be upended and under covers during our bitterly cold Canadian winters.  Keep your eyes open, and you're sure to see the RIVA outdoor couch in my Instagram videos and backyard party pictures here on the blog.