Why We Love Our Singles Thai Cooking Class
Food is often the tie that binds; it brings people together and helps us bond. All of the big events in life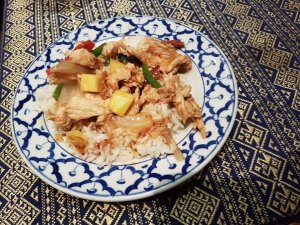 centre around food and dating does too. I love the Single in the City cooking classes that we offer and Tuesday's Singles Thai Cooking Class was no exception. I reason I love our cooking classes is because there's so much that you get out of it! You get to meet a bunch of amazing singles, eat tons of yummy food and learn how to make new dishes that you can prepare for a killer date night. Dating is difficult, there's lots of competition out there, so having a romantic new skill is a surefire way to set you above the rest. Making someone dinner is an amazing way to show someone that you care about th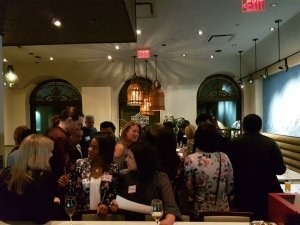 em, you want to put in time and effort to nourish their body and make them something special.
Of course no Single in the City event is complete without a mixer to get everyone relaxed and mingling, we enjoyed some drinks and chatted about all the fun that was about to be had. All the singles got a chance to get to know each other better through a friendly round of flirt bingo and we could really see the sparks beginning to fly. It's always fun to host events where you really get too see people letting loose and having a great time
Our Favourite Place to Host Singles Thai Cooking Class; Bangkok Garden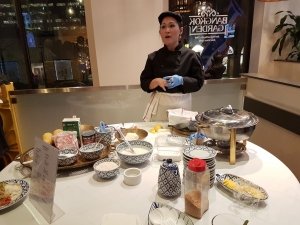 Our gracious host for our Singles Thai Cooking Class was none other than Toronto's oldest Thai restaurant, Bangkok Garden. Bangkok Garden has been serving up delicious Thai food to Torontonians for over 30 years. When you walk into the restaurant you can really feel the history and sense of Thai culture that's present in the building. There are lots of cool things to look at; it's easily one of our favourite venues.
The evening was lead by Bangkok Garden's amazing team of chefs who showed everyone how to make mango chicken, a favourite of Bangkok Garden's customers. We learnt about all different kinds of spices used in Thai cooking and saw as seemingly conflicting flavours come together in this sweet and spicy dish. The chefs at Bangkok Garden do everything wi
th such ease; it's a confidence booster to see someone make an amazing dish and give you the skills to prepare it yourself.
Did you miss out on this Singles Thai Cooking Class? Or came out and can't wait to learn how to make a new dish? Well you're in luck, our next Singles Thai Cooking Class is on April 10th, sign up now to avoid disappointment. Can't wait to see you all there!