Is Virtual Reality Dating really the future?
When we join a dating website or sign up for a dating app, we are asked to describe ourselves and list the qualities a potential match MUST possess. Sometimes our criteria is unrealistic.
During my tenure as a Matchmaker and Dating Coach, I have come across thousands of unrealistic requirements and then face the challenge of explaining why they're unrealistic.  I am still amazed how often people who have never stepped foot in a gym, demand a physically fit , 6-pack endowed partner.  What do they think they will have in common with such a person?
I know the dating pool can be very daunting.  It's one of those things that bring out all of our insecurities, hardly the best emotional state to be in when describing ourselves. Some people downplay their attributes, while others exaggerate them.  If you're a downplayer, you might assume everybody else is too, same thing for an exaggerator – so who you end up accepting a date from, or right-swiping, can bear no resemblance to your expectations. And, that's the problem, expectations!
I know my clients, so I am aware of the difference between how they appear online and how they appear in person.  When I match, I take this into consideration so that neither party will get an unpleasant surprise.  You can't design a human being to fit your criteria – or so I thought.
For the past 7 years or so, 'stranded singles' in Japan have been increasingly drawn to dating simulation games.  It's a multi-million dollar industry that is making parents of single, adult children very nervous. It's virtual reality dating Japanese style.
Move over Online Dating, Virtual Reality Dating is coming to play
Love Plus is one such game that has literally captured the hearts of men and women all over the country. With this app, men and women design their perfect mate.  They give them the qualities they want in a girlfriend/boyfriend and the 'meme' complies.  This growing  industry has spawned  many niche industries, for example; there are hotels who offer up 'romantic getaways' specifically designed for these relationships. (read more here: http://time.com/3998563/virtual-love-japan/ )
Virtual Reality Dating does not have to be your future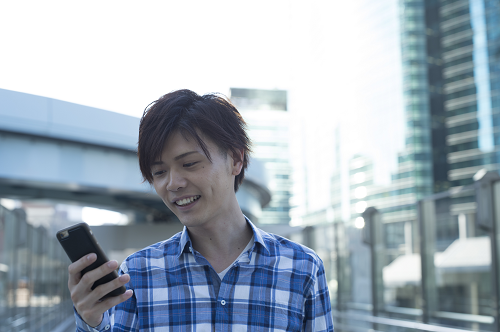 The Japanese culture has always been unique, I don't think this phenomenon will spread rampantly throughout the globe, but it did give me pause for thought.  The relationships we create in our heads are impossible to recreate in real life.  Emotions, sensitivities, beliefs, etc, play a role in every relationship, and one person cannot design another's feelings. Relationships are our most valuable learning tool.  We learn the most about ourselves through our relationships with others.  There is no growth without learning to compromise, or accept someone else's point of view.
If you find yourself dating the same type over and over again, you're not learning from the relationships.  There is a message for you, and until you get it, you will continue to date the same type. It can be any number of lessons; learn to stand up for yourself, learn to better consider other people's feelings, learn to let go of control, etc. The list is endless.  Of course there needs to be a physical attraction, but have you ever noticed how sometimes a person becomes more attractive to you the better you get to know them?  If you want a lasting, loving relationship, go deep.
If you are determined not to accept 'less than' your list of criteria, by all means, stay in the shallow end, or you may want to delve into the world of virtual reality dating and get yourself a virtual mate, because here, in the real world, we all have flaws…even you.
Save
Save
Save
Save
Save
Save
Save
Save
Save
Save
Save
Save
Save
Save
Save
Save
Save
Save
Save
Save
Save
Save
Save
Save
Save
Save