Giving singles dating advice is what i'm meant to do
I've always had a passion for helping singles in their dating lives and create meaningful and lasting relationships. Since I can remember I've been setting up my friends and offering advice, it's what I love to do. Through many twists and turns I found my calling to helping singles meet their match and have fun along the way. Creating Single in the City was not an easy journey, but given the chance I would do it all again. I was recently informed that I was going to be featured by datingadvice.com and I'm thrilled that the article they put together is ready. I had an amazing time chatting with their team and I'm very humbled to be featured on such a prominent website in the dating industry who's mission it is to provide singles with practical dating advice.
Sometimes all someone needs is to sit down and talk about the problems they're having dating, many times there is an easy solution to the problem. It can be hard to take that first step, you may think that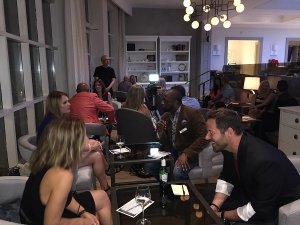 your situation is beyond your control, but that's not true. We have the power to control how others see us, as because of that we're able to put our best foot forward and date confidently. I'm proud to be able to offer my date coaching services worldwide, as I told datingadvice.com; geography shouldn't be the thing that stops someone from getting help. I also want to remind everyone of the tools that are available to you such as this blog, my book, my Youtube Channel, The Dating and Relationship Show and datingadvice.com. There are so many great places to get valuable information for you to jumpstart your dating life and meet the one.
The highlight of my job is when someone tells me how much I've helped them on their dating journey, it's something I truly never get tired of hearing. I'm excited to find out what 2018 has in store for Single in the City and can't wait for all the adventures that we'll have together.
Read the full article about my journey and all the great services Single in the City has to offer on DatingAdvice.com
Thanks again for all the love and support, ciao for now.